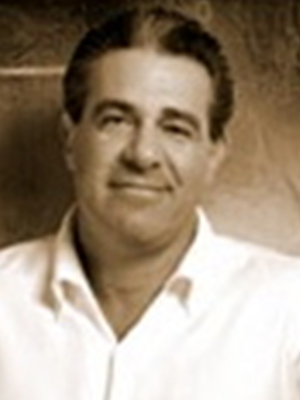 Eli J. Hammer, M.D.
The Hammer Institute for Anti-Aging Medicine
Board Certified in Anti-Aging Medicine by the American Board of Anti-Aging/Regenerative Medicine (ABAARM)

Hi, I am Dr. Eli Hammer, Medical Director of The Hammer Institute for Anti-Aging Medicine. I have been a physician in Arizona for over 25 years and I am Board Certified in Anti-Aging Medicine. About 12 years ago, I realized that the medical industry was moving too much towards pharmaceutical therapy rather than focusing on disease prevention. At that point, I decided to make a change from Family Practice to Anti-Aging Medicine, a field that uses less pharmaceutical drugs to treat diseases, but instead focuses on preventing disease in the first place.
My current practice involves caring for both men and women generally between the ages of 40 and 70. I evaluate them over several hours for hormone deficiencies and nutritional issues. Following my evaluation, I put them on a program of proper diet, exercise, nutritional supplementation, and bio-identical hormone restoration. My 3 main goals for each specialized program include: improve their present health, prevent future disease, and improve quality of life.
What I would like to do is discuss a relatively new product called Innerzyme Pain and Inflammation Blend. It is a new and improved version of a very old, completely natural, and well proven group of supplements collectively called Systemic Enzymes.
I have used Systemic Enzymes extensively in my practice along with taking them personally for a few years, seeing dramatic reductions in pain and inflammation, and therefore, significant improvements in quality of life. Of all the Systemic Enzyme brands on the market, I truly believe Innerzyme has finally optimized the proper enzyme blend, while also vastly improving upon the delivery system for better efficacy and ease of administration. I can honestly say that Innerzyme is one of the best formulations around.
The enteric-coated delivery system allows it to get past the stomach and into the small intestine without losing enzyme activity which allows for better absorption. It is also priced better than other enzymes out there. I also like the fact that the company and manufacturer are both located in Arizona. As the name implies, this product is a natural and effective way of controlling acute and chronic painful conditions that almost always involve the inflammatory process.
Conventional medicine still tends to use pharmaceutical drugs such as ibuprofen and naproxen, among many others, to reduce inflammation. However, these synthetic drugs have many side effects, both minor and severe, that often hinder their long term use in many patients.
Innerzyme Pain and Inflammation Blend naturally replenishes the many enzymes the body uses to fight inflammation and aid in the repair of damaged tissue. These specific enzymes located in your blood are different from the digestive enzymes used to break down food in the gut. Unfortunately, the blood levels of these systemic enzymes that we rely on to keep our bodies healthy start to decrease around the age of 30. Therefore, my particular patient population, along with younger avid athletes who tend to use up their enzymes quicker, will often greatly benefit from daily supplementation.
The results from taking Innerzyme speak for itself. I hope this was informative and that you consider using Innerzyme to optimize your health and well-being.
Dr. Eli Hammer shares his experience with Innerzyme's Vitamin K2, MK-7, 300mcg supplement.
As an Anti-Aging Medicine physician, I am continuously searching for anything that can be used to improve my patients' present health, prevent future disease, and improve their quality of life. In addition to a healthy diet, optimal exercise, and bio-identical hormones, I also recommend and prescribe nutritional supplements to my patients. The most exciting, and possibly the most important discovery in supplements since Vitamin D3, may indeed be Vitamin K2. In fact, they actually work together to keep your bones strong and arteries clear of plaque. Up until recently, finding the proper form of Vitamin K2 was difficult to say the least. Ideally, a typical patient needs about 300mcg of Vitamin K2 per day, and should be in the most optimal form of K2 called MK-7. Most supplements use the synthetic and cheaper form of Vitamin K2 called MK-4, and come in less optimal dosing of 50-100mcg per capsule. I discovered Innerzyme Vitamin K2 MK-7 about two years ago and have been using this product exclusively ever since. Not only is it the only brand of Vitamin K2 that comes in a one capsule optimal dose of 300mcg, it is also of the MK-7 variety and produced naturally from fermented soy (natto), the optimal source. Along with the convenience of taking a single capsule daily, its pricing is also very competitive. My patients, family, and myself have been quite pleased with Innerzyme's newest product, Vitamin K2, along with the company's entire line of supplements.
* For more information about Dr. Eli Hammer and The Hammer Institute for Anti-Aging Medicine, visit www.hammerinstitute.com